Subscribe to our Feed and receive a list with Over $21,000 in No Deposit Required Bonuses!
Enjoy our money and Keep your Winnings!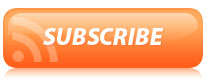 • No new content, no email for you: A message will be delivered to your email ONLY if a NEW and FRESH No Deposit Bonus was posted at KeepYourWinnings.com's Feed.
You will be able to unsubscribe from our Feed at any time.
• Email Delivery: KeepYourWinnings.com uses Google™ FeedBurner™ to deliver email subscriptions, FeedBurner™ is not responsible for the availability of such external sites or resources, and does not endorse and is not responsible or liable for any content, advertising, products, or other materials on or available from such sites or resources. Please read the FeedBurner's Terms of Service.
• Privacy: We will never sell email addresses, share email addresses or send any other email than KeepYourWinnings.com's Feed to the email address. You will be able to unsubscribe online from our Feed at any time, if you prefer to unsubscribe via postal mail, write to: Keep Your Winnings!, c/o Google, 20 W Kinzie, 9th Floor, Chicago IL USA 60610

KeepYourWinnings.com is NOT associated with Google™ FeedBurner™
Google™ is a registered trademark of Google, Inc. - FeedBurner™ is a registered trademark of FeedBurner, Inc.